Regular price
Sale price
$40.25 USD
Unit price
per
Valued Customer Discount
Sold out
Our physical therapy aids help to reduce limb weight-stress for your convalescing or aging pet. Sizes S, M, L & XL.
The Quick Lift™ and The Soft Quick Lift™
• Designed for after-surgery, injury or age-related physical therapy.
• The handler helps carry the animal's weight, allowing front or hind-leg exercise and strengthening with reduced weight stress.
• Constructed of durable, washable nylon pack cloth with double-bar buckles adjusting, polypropylene webbing handles.
• Our XL is designed to aid the giant breeds and should be used as a 2-person lift when needed.
• The Soft Quick Lift™ adds full-body webbing reinforcement and is fleece-lined for extra stability and comfort.
We also offer Custom Imprinted Quick Lifts™ branded with your logo. Minimum order required — see order info below.
Custom Artwork Guidelines

BOTH DESIGNS ARE AVAILABLE IN 3 SIZES:
• SMALL - Up to 30 lbs (Lift Body 5-1/2" x 16")
• MEDIUM - 31-60 lbs. (Lift Body 6-3/4" x 22")
• LARGE - 61-90 lbs. (Lift Body 8" x 27")
• X-LARGE w/PADDED HANDLES - 91-160 lbs. (Lift Body 14" x 36")

CAUTION: Lifting is required with this product. Please use proper lifting techniques. Lift with your legs, arms at waist-height, keeping back straight and feet spread shoulder-width apart.


View full details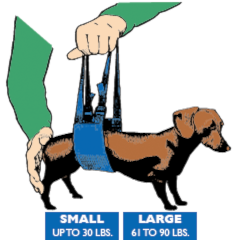 Test data under product media.liquid5 >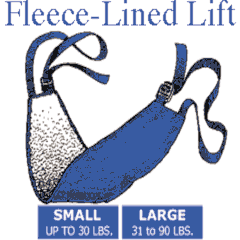 Test data under product media.liquid5 >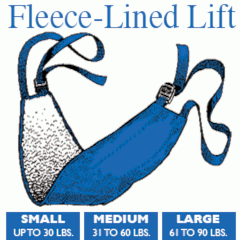 Test data under product media.liquid5 >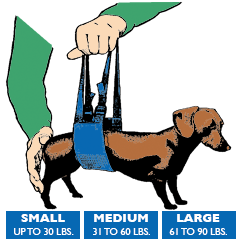 Test data under product media.liquid5 >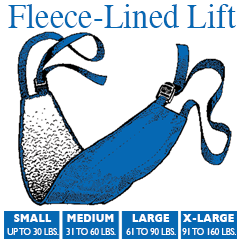 Test data under product media.liquid5 >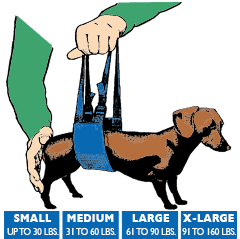 Test data under product media.liquid5 >